We want to ensure you stay connected and engaged as a Centerline truck driver.
Our app allows you to view time, paychecks, access safety and training information, refer other great drivers and provide regular feedback. You can also track hours towards your Respect the Drive milestones directly in the app. Like most apps, we'll continue to add new functionality as requested by drivers!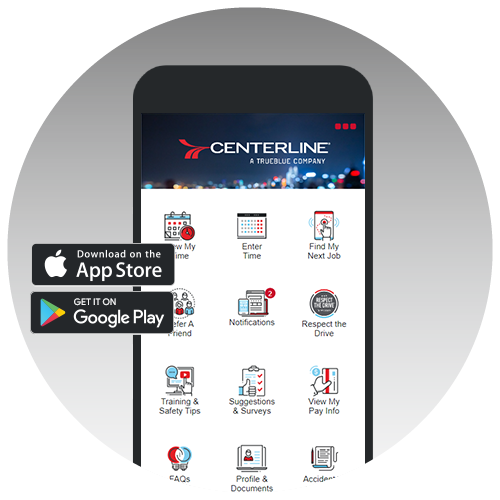 How do I download the app?
It's easy! Simply visit the Apple App Store or the Google Play store on your device, search for Centerline and download the app.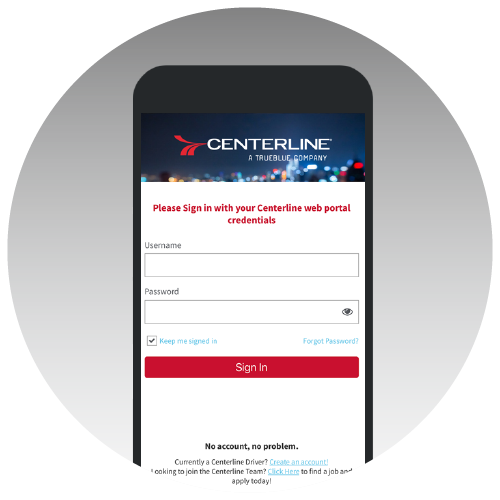 How do I login?
Use your Centerline web portal credentials to log into the mobile app. If you do not currently have a web portal account, simply select "Create Account" to set up your credentials.

Watch Video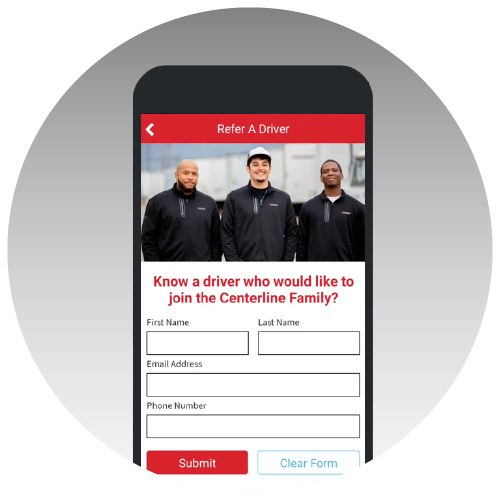 What if I'm not a Centerline truck driver yet, can I use the app?
Our mobile app is exclusively for our Centerline drivers. Not a Centerline driver today? Apply now or join our talent community to learn about new jobs in your area so you can join our incredible team of drivers.